| | |
| --- | --- |
| PLG Mission statement | |
Our School PLG shall strive to:
a. Develop a closer connection between school and home by encouraging parent involvement.
b. Enhance the educational experience by supporting academic and enrichment activities.
c. Improve the environment at our school by providing volunteer and financial support.
PLG News
We are collecting GAMES!
We are collecting complete and gently used games and
activities for the students to use during indoor recess. New
games are a bonus! We will accept complete and intact gently
used games. Please place them in the
collection bin in the entryway at IH.
Thank you for your donations!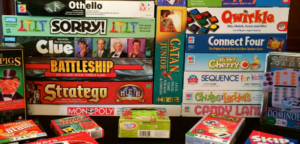 PLG MEMBERSHIP: We have a winner!
Thank you to everyone how has become a PLG member!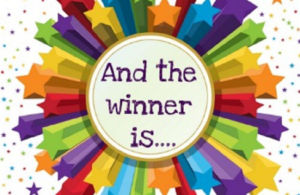 And congratulations to the Pellicone family the winner of our $50 visa gift card giveaway for joining by 10/31. There's still time to sign up to help support our school community!
Sign up online or send in the form: PLG Membership Form 2018.
BOOSTERTHON RECAP
Indian Hill united in support of their school as all students participated in a Fun Run powered by Boosterthon sponsored by the PLG Board.
Thank you to all our volunteers, teachers, staff, parents, community sponsors, administration: Ms Marino (who agreed to being slimed) and Mr.Ferrerase, our Holmdel Board of Education members: Ms. Lui and Mr. Hammer. In addition, our Superintendent, Dr. McGarry and Director of Curriculum and Instruction, Dr. Seeley for all coming to support us! Indian Hill rocks and you make us all so proud!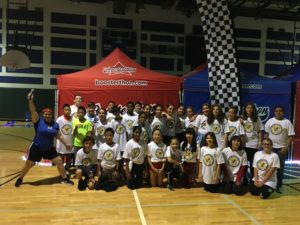 Indian Hill Chess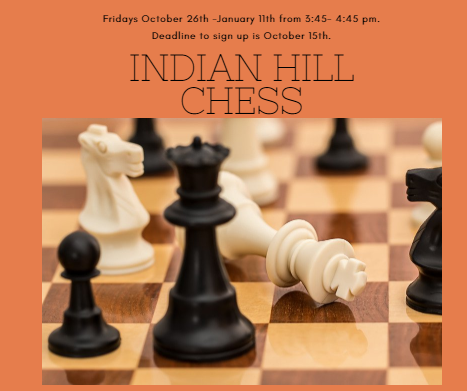 Indian Hill School News
November 13 – VETERANS DAY
Indian Hill School is looking forward to its annual Veterans Day event on November 13th from 8:15-10:15. Mr. Ferrarese is still accepting guest presenters to meet with our students. If any of our PLG parents know of a veteran of our armed forces that would like to meet with our students please have them reach out to Mr. Ferrarese at [email protected] or call the main office for more information (732) 946-1045.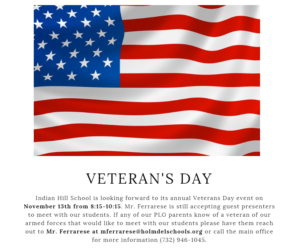 November reminders
11/13 – Parent / Teacher conferences 6:00-8:00pm
11/15 – Talent Show Informational Meeting 8:15am
11/16 – 4-hour session – 1:25 dismissal – Parent / Teacher conferences 2:10-3:30pm
11/19 – 4-hour session – 1:25 dismissal
11/20 – 4-hour session – 1:25 dismissal
11/21 – 4-hour session – 1:25 dismissal
November 22 & 23 – School Closed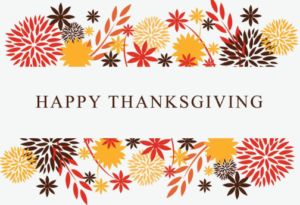 September 18 – November 15 – Girls on the Run at Indian Hill School
Girls on the Run at Indian Hill School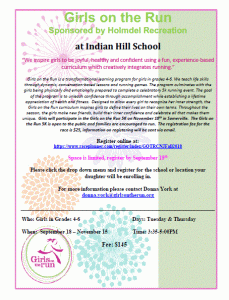 SAVE THE DATES
PLG Events for 2018/2019 School Year
EVENT
DATES
PLG Meetings
Time: 9:15 AM
Place: Cafetorium
Friday, September 7, 2018
Tuesday, October 2, 2018
Friday, November 2, 2018
No meeting in December
Friday, January 4, 2019
Friday, February 8, 2019
Tuesday, March 5, 2019
Tuesday, April 9, 2019
Tuesday, May 7, 2019
Tuesday, June 4, 2019 (Year End Breakfast Meeting)

6th Grade Hangout
5th Grade Hangout
4th Grade Hangout
Friday, September 21, 2018
Friday, October 12, 2018
Friday, October 19, 2018
Indian Hill Boosterthon Kick-Off
Friday, September 28, 2018
Casola Farms Welcome Back Night
Saturday, September 29, 2018
Indian Hill Boosterthon Fun-Run
Friday, October 12, 2018
Red Ribbon Week
Monday - Friday, October 22 - 26, 2018
Holiday Shoppe
Tuesday - Friday, December 4 - 7, 2018

Bingo Night
Friday, January 18, 2019

Valentines Day
Tuesday - Thursday, February 12 - 14, 2019
Gertrude Hawk Chocolate Sale
February 22 through March 13, 2019
Boardwalk
Friday, March 22, 2019
Earth Week
Monday - Friday, April 22 - 26, 2019
Amanda's Hallmark Shopping Day
Thursday, April 25, 2019
Cookie Staff Appreciation Day
Friday May 3, 2019
Plant Sale
Thursday & Friday, May 9 - 10, 2019
Career Day
Friday, May 17, 2019
PLG School Store Dates for 2018/2019

All Fridays
9/7/2018
11/2/2018
12/14/2018
1/4/2019
2/1/2019
3/1/2019
4/5/2019
5/3/2019
6/7/2019
View/Print PLG Calendar 2018/2019
PLG Membership
Membership supports our school community, provides donations to the school to enhance our children's educational experience and provides for family fun activities!
We need your support to make it all happen!
Family membership is only $10 so become a member today!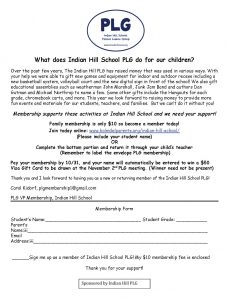 PLG Membership Form 2018-2019.pdf
VOLUNTEERING AT INDIAN HILL
The PLG has many very fun events and activities scheduled for this year and we want you to be included! Don't miss out on these last few great years while our children are still young enough to want us around. The time you give will pay you back with a

lifetime of memories

. If you are interested in

volunteering

, we welcome you to contact us at

[email protected]

. Join us in making the Indian Hill Community a great place for our kids to grow and learn.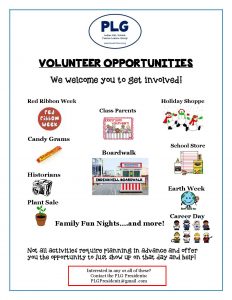 PLG-VOLUNTEER OPPORTUNITIES.pdf
PLG POINTERS
Helpful Hints when Entering Indian Hill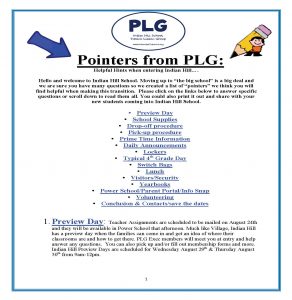 More easy fundraisers for Indian Hill:
Raise money for the PLG while doing your shopping – at no extra cost to you!!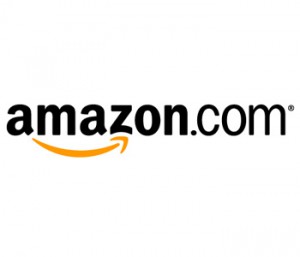 Earn money for the Indian Hill PLG just by shopping at Amazon.com!! Simply click the Amazon button to the left, or log onto www.amazon.com/?tag=inhiscpl-20.  Amazon will donate a percentage of each sale back to the PLG! It's that easy!! If you have a personal Amazon.com account you can log in before using this link, and all of your personal settings and addresses will still be available to you. But remember – the PLG only receives earnings when you shop through our link!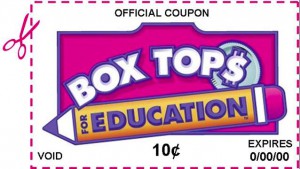 Clip boxtop labels and send them to school AND shop online! Click the Boxtops button, or visit www.boxtops4education.com.  Click "Earn" and then "Shop Marketplace".  Indian Hill PLG automatically earns a percentage of every online sale!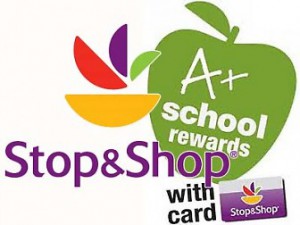 Click the button to the left or visit www.stopandshop.com/aplus to register your Stop & Shop card.  Each time you shop the PLG receives a percentage of the total purchase! Remember: you must register your card every year.  

Register your Pathmark Advantage Club Card online and each time you shop the PLG earns a percentage!
Log onto www.escrip.com/merchants/identity/pathmark/index.jsp or click the escrip button. Use group name "Indian Hill Elementary School"
Parent Resources
THE IMPORTANCE OF SOCIAL EMOTIONAL LEARNING