BOARDWALK DONATIONS AND VOLUNTEERS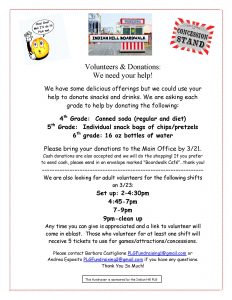 CHESS CLUB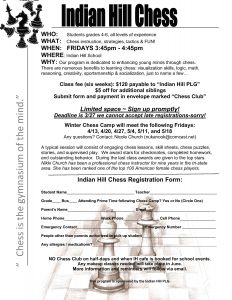 MIXED BAG
We're selling eco-friendly tote bags, travel bags, kitchenware & more through a Mixed Bag Designs Fundraiser!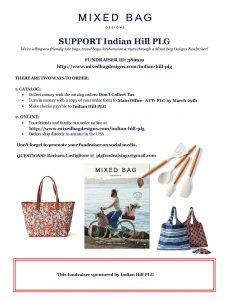 PLG COMMUNITY DISCOUNT CARDS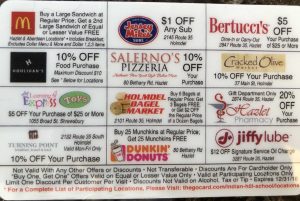 BOX TOPS
February Winners!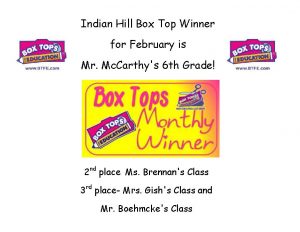 SNACK DAYS
THANK YOU to Holmdel Bagels and the Unanski Family for generously donating bagels for our snack days! The PLG truly appreciates your support!!!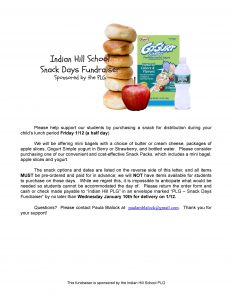 SAVE THE DATES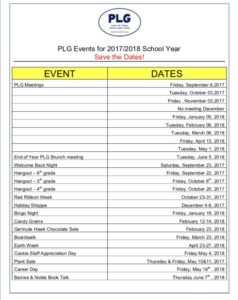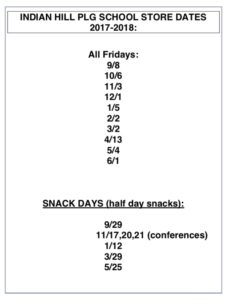 PLG Membership
Membership supports our school community, provides donations to the school to enhance our children's educational experience and provides for family fun activities!
We need your support to make it all happen!
Family membership is only $10 so become a member today!

VOLUNTEERING AT INDIAN HILL
The PLG has many very fun events and activities scheduled for this year and we want you to be included! Don't miss out on these last few great years while our children are still young enough to want us around. The time you give will pay you back with a

lifetime of memories

. If you are interested in

volunteering

, I welcome you to contact me at [email protected]. Join us in making the Indian Hill Community a great place for our kids to grow and learn.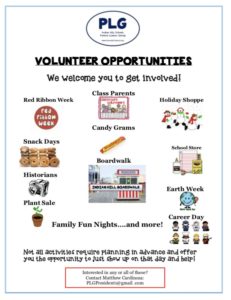 PLG POINTERS
Helpful Hints when Entering Indian Hill
More easy fundraisers for Indian Hill:
Raise money for the PLG while doing your shopping – at no extra cost to you!!
Earn money for the Indian Hill PLG just by shopping at Amazon.com!! Simply click the Amazon button to the left, or log onto www.amazon.com/?tag=inhiscpl-20.  Amazon will donate a percentage of each sale back to the PLG! It's that easy!! If you have a personal Amazon.com account you can log in before using this link, and all of your personal settings and addresses will still be available to you. But remember – the PLG only receives earnings when you shop through our link!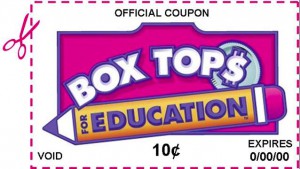 Clip boxtop labels and send them to school AND shop online! Click the Boxtops button, or visit www.boxtops4education.com.  Click "Earn" and then "Shop Marketplace".  Indian Hill PLG automatically earns a percentage of every online sale!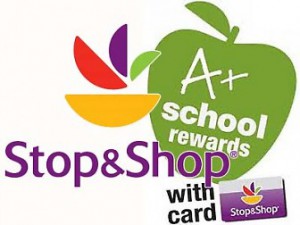 Click the button to the left or visit www.stopandshop.com/aplus to register your Stop & Shop card.  Each time you shop the PLG receives a percentage of the total purchase! Remember: you must register your card every year.  

Register your Pathmark Advantage Club Card online and each time you shop the PLG earns a percentage!
Log onto www.escrip.com/merchants/identity/pathmark/index.jsp or click the escrip button. Use group name "Indian Hill Elementary School"