Our next PTSO meeting is
June 12, 2017 at 9:30am at the Middletown Pancake House – Cost is $14 per person
Please RSVP to Alicia Baylock by June 5,

[email protected]
The PTSO is always in need of volunteers. Please contact Melissa Mohr for opportunities [email protected]
Registration Options
Thank you for the donations for a year of successful PTSO Bake Sales
Project Graduation
Volunteers Needed! Check-in and Chaperones needed for Project Graduation! Please signup: http://signup.com/go/KldVxtM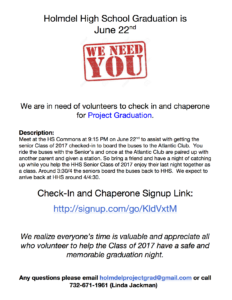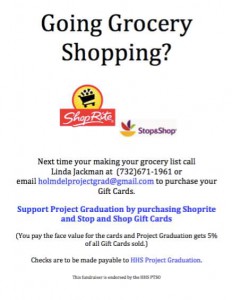 Call Linda Jackman at (732) 671-1961 or email [email protected] to purchase Shop Rite and Shop & Stop gift cards. Project Graduation earns 5% of the proceeds from all gift card sales.
Student Directory
2016 Holmdel Student Directory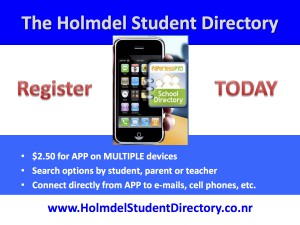 The High School Go-To Guide is ready! 
A great read for Parents and Students! Please click on the link below to find answers to important questions and helpful tips!