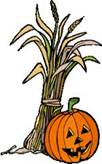 Please come out and decorate your trunk. This is your childs opportunity to show off their costume and safely trunk-or-treat out of the decorated trunks of parked cars with their friends from school!
● Be creative as you decorate your trunk but please keep in mind that village school students range from preschool through third grade so nothing too gory please.
● You can decorate your own vehicle or collaborate with another family to decorate a vehicle.
● Please bring your own candy to distribute to our trunk or treaters. As we get closer to the event, I will email you with our registered number of children so you can plan accordingly.
● Trunk or Treat setup begins at 10:30 which is 1/2 hour prior to the start of trunk or treating. A volunteer will be present to assist you when you arrive.
● Please have a grown up always present with your trunk or treats for safety reasons.
● At the end of trunk or treating, the children will be given the opportunity to vote for their favorite trunk. There will be three prizes given to the trunks to get the most votes from the trunk or treaters.
Suggestion: If you're having difficulty thinking of trunk or treating ideas, try googling the words trunk-or-treat and you'll find tons of pics!
If you prefer to send your registration in with your child. Click on link below for Flyer